"Psych"–It's an awesome T.V. show on USA Network starring James Roday as "psychic" detective Shawn Spencer, who isn't really psychic, but pretends that he is. It's great and the new season starts on Jan. 11.
"Pushing Daisies"–I love this show so much that I blogged about one of its actresses, Kristin Chenoweth  (read "Snooked on Pushing Daisies" here).
LOTS OF MUSIC–I've been introduced to many a good musicians and bands in 2007 through my work with YMX, but here are some of my new favorites.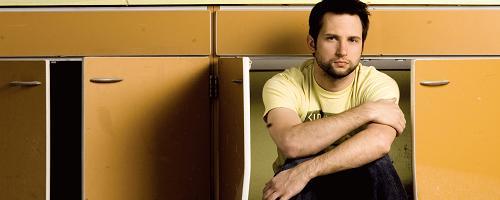 Brandon Heath–great singer/songwriter with a great heart for God and worship.
Grey Holiday–hilarious and deep; great combo.
David Klinkenberg–makes me wish I hadn't given up so easily on violin lessons in 4th grade, yet I'd probably never be as good as this guy.  He's amazing to see perform live.

Nickel Creek–they're good together and Chris Thile does a great job flying solo!
Leeland–Yeah, I didn't listen to them before 2007, but I'm glad another year didn't go by without their music.
Hairspray: One of the cult classics I had never indulged in until its remake.  I love Nikki Blonksky.

High School Musical 2:  I don't know about this Zac Efron kid, but Lucas Grabeel is cute!
Fred Weasley is NOT DEAD! After the final Harry Potter book was released there was some confusion.  An apparent misprint in the book says that a wall fell on him.  That's completely inaccurate.  Fred's alive and well–I don't care what you say.  If you don't believe me, read this!
Marley & Me is a great book about a man and his dog.  Plus, the New York Times best-selling author and I live in the same zip code!!!

Potter Puppet Pals is a website that makes funny Harry Potter parody videos using puppets.
Facebook–why didn't I sign up sooner?  If I'm not your buddy, I should be.

Macs may be better, but I still can't afford one.
And, last but certainly not least, the wonders of Animal Planet and The Discovery Channel.  There's a show on Animal Planet all about meercats and another about apes–how cool is that?