Did you ever hear that old song "Another Saturday Night" ("and I ain't got nobody/I got some money cuz I just got paid")? It's another Saturday night here at the apartment, so Sarah and I were chillaxin' watching the third Pirates of the Caribbean movie. What a snooze fest. We paused the movie when my mom called, and while Sarah chatted with my mom, I took the opportunity to do my hair–like the crazy hair angel we have sitting on the coffee table. Then we took pictures. As for Pirates 3, it's rubbish. We couldn't even get through the first hour. Naturally, I'm going to share the pics with you.
I couldn't quite get my hair as frizzy as the angel's–I was afraid of doing permanent damage to my follicles. However, don't you dig the Christmas foliage in my hair? I took it off our Christmas decor.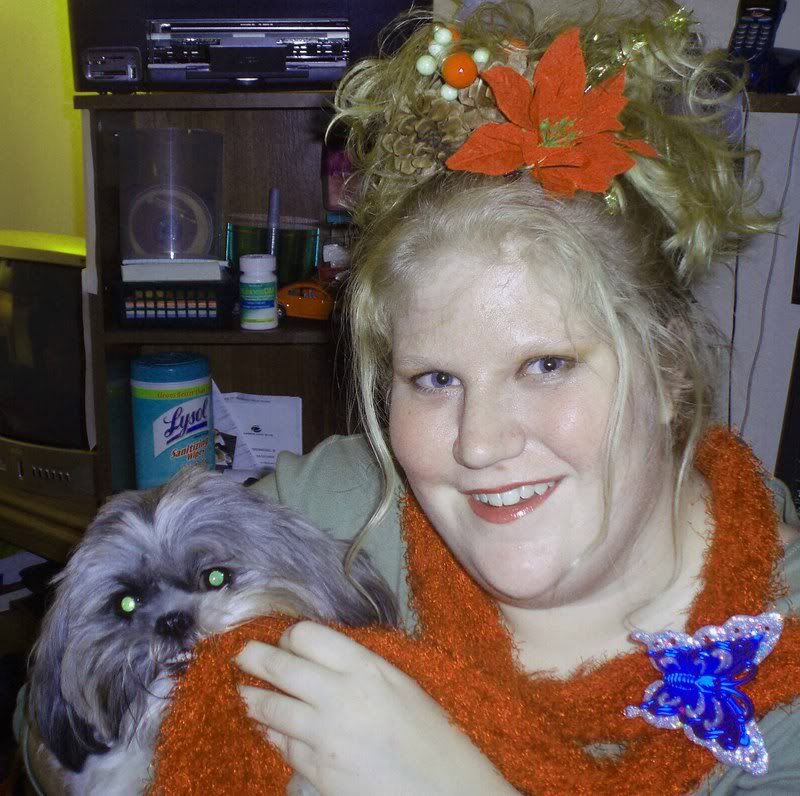 Maddy got in on the act by chewing on my scarf. I gave the coloring in this picture a slightly aged look.
This is one of my favorites. I really like it in B&W, but that's not very Christmassy, is it? Ah, the things girls do together!